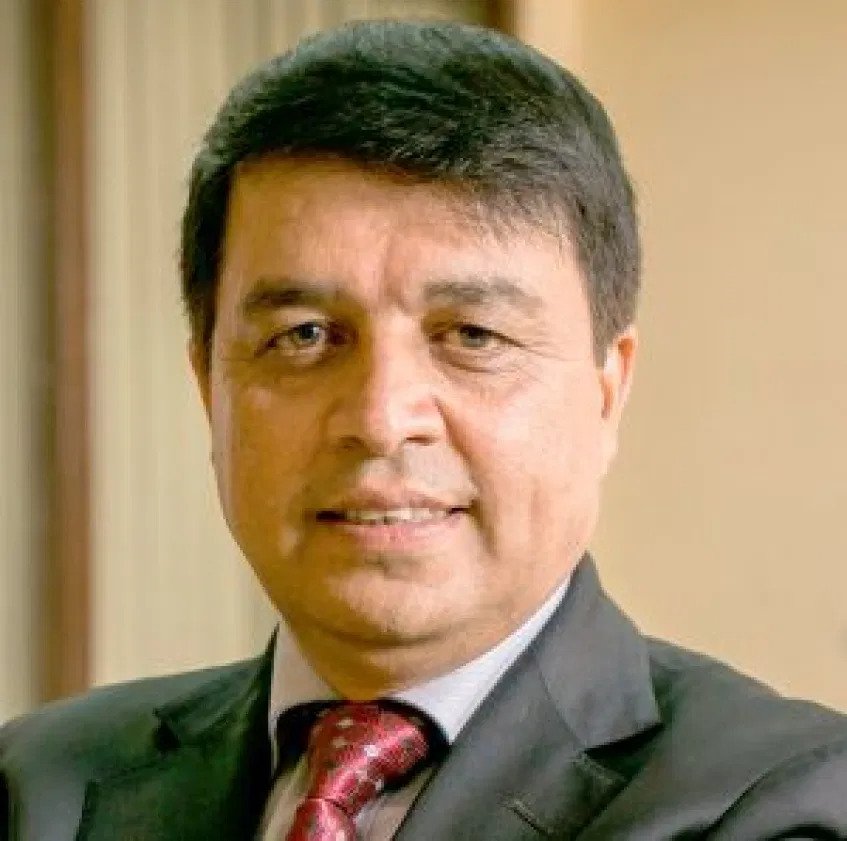 Mr Dhakal is one of the leading entrepreneurs of the country. He is the Executive Chairman of IME Group of Companies, one of the fastest growing business conglomerates in Nepal, which has its remarkable presence in banking, money service, IT, trading, hydro-energy, travel and tourism, cable car and infrastructures.
Mr. Dhakal set up International Money Express (IME) in 2001 in Nepal and Malaysia to facilitate the migrant workers in Malaysia to send their earnings homes. This arrangement has not only become productive, but also paved pathway to institutionalizing the formal means of remittances. Remittance payment locations in every corner of the country have ensured rural communities' access to finance and this has contributed greatly in poverty alleviation, one of the fundamental objectives of Millennium Development Goals. For his outstanding contribution in the national economy by bringing in the largest volume of remittances, he has also been conferred with the CIP award 2014 by the government of Nepal, Business Personality of the year 2014 by Kantipur Publications and Gorkha Dakshin Bahu IV from the then King of Nepal Gyanendra Bir Bikram Shah. His involvement in banking sector also reflects his visionary leadership as he shouldered to execute the merger policy of Government of Nepal and Nepal Rasta Bank with successful merger of Global IME Bank and other six financial institutions of Nepal.
Mr. Dhakal is the Honorary Consul of the Republic of Indonesia to Nepal since 2010, Chairman of Global IME Bank Limited, Nepal, Executive Chairman of IME Group of Companies, a business conglomerate that has a wide array of investment portfolios and IME Ltd., the number one remittance company of Nepal and CIP award winner 2014. He is a member (Permanent Invitee) of Investment Board Nepal (Government body chaired by the Prime Minister of Nepal), Executive Committee Member of Federation of Nepalese Chambers of Commerce and Industry (FNCCI), Chairperson of International and NRN Investment Promotion Committee, President of Nepal Malaysia Chamber of Commerce and Industry, Vice-Chairman of International Chamber of Commerce and Industry Nepal (ICC-N), Nepal German Chamber of Commerce and Industry (NGCCI) and Western Development Forum (a non-profit organization for the overall development of the western part of Nepal that includes three zones/sixteen districts).