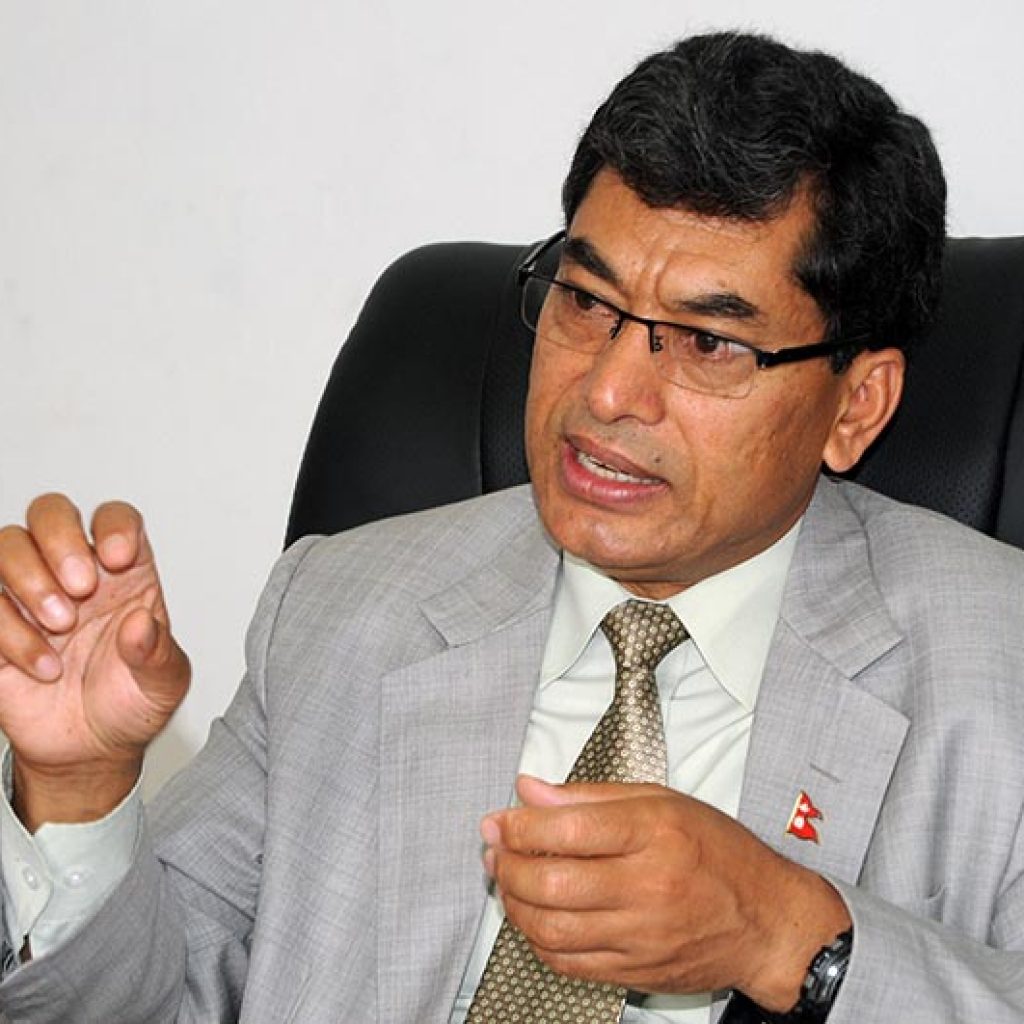 Dr. Min Bahadur Shrestha
Dr. Min Bahadur Shrestha (डा. मीनबहादुर श्रेष्ठ) is a senior economist and policy and strategy advisor. He has worked in the areas of economic research, training, monetary policy, financial sector development and strategic planning for more than 30 years. He has also taught economics to MBA students as a visiting faculty. He holds a Ph.D. in Economics from University of Wollongong, Australia. He has obtained Master's degree in Public Administration as well as Master's Degree in Political Science from Tribhuvan University, Nepal and an MBA from Hult International Business School, United Kingdom. He studied graduate level financial economics courses at University of New Orleans, United States.
Dr. Shrestha served as the Vice-Chairman of National Planning Commission of Nepal from September 2016 to July 2017. Prior to that, he worked as the Executive Director of Nepal Rastra Bank, the central bank of Nepal, heading research department. Representing the Bank, he served as the board member of several institutions including Credit Information Centre, Nepal Stock Exchange Limited, Securities Board of Nepal and National Banking Institute. He worked as the Senior Economist for 3 years (2006-2009) and as the Visiting Research Economist for one year (2014-2015) at the South East Asian Central Banks Research and Training Centre based in Kuala Lumpur, Malaysia. He has led a number of research projects on central bank policies, financial economics and economic development covering South East Asian economies.
Dr. Shrestha has led high-level delegations to regional and international meetings and has been the keynote speaker, main presenter, chair and panelist on economics, finance and development related issues at several international and regional summits, forums and conferences. He has published 7 books and a significant number of research papers in peer-reviewed international journals on time series econometrics, capital flows, monetary policy, welfare, international migration, and financial inclusion. He has also worked as the editor and reviewed several papers for international journals.
Dr. Shrestha currently is engaged in implementing a pilot project based on HARIYALI model (a group-based farming model) in Myagdi district of Nepal to help increase the agricultural productivity and production through modernization and commercialization of agricultural activities.