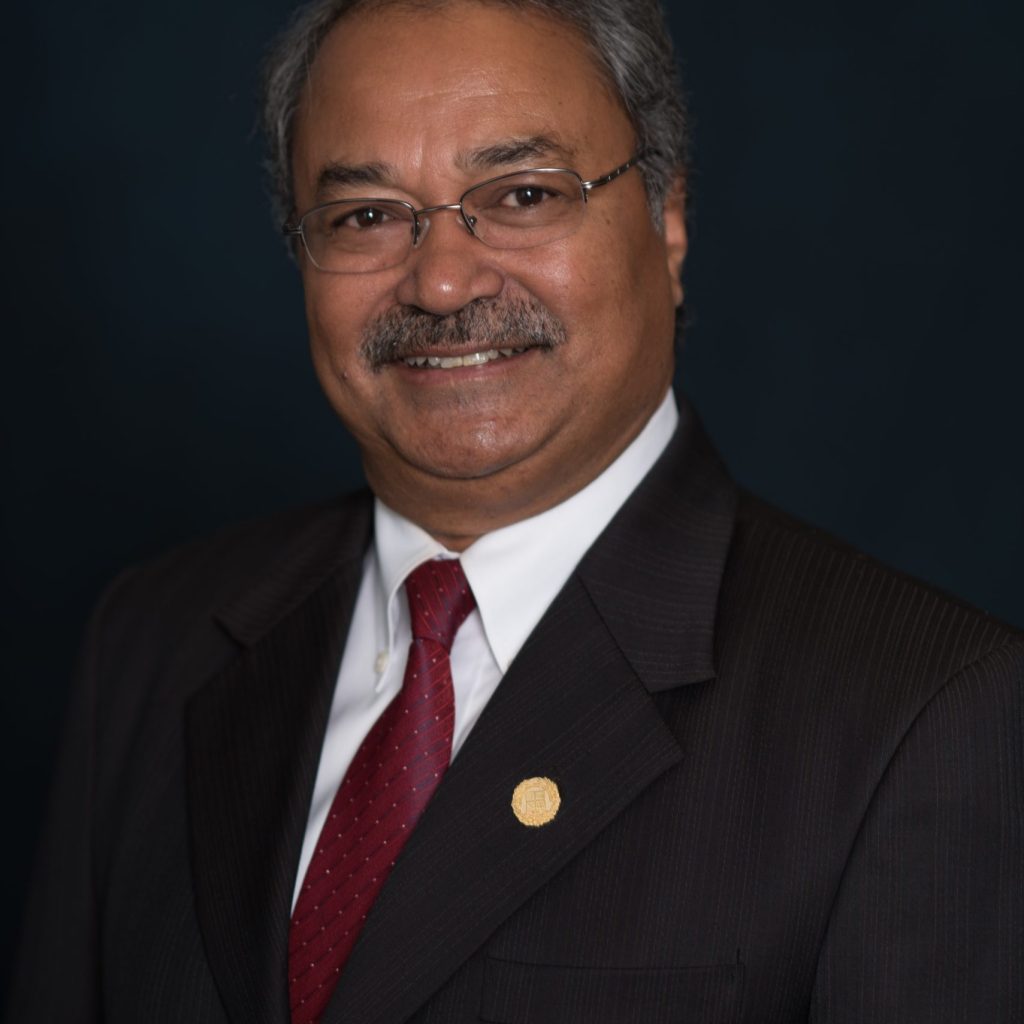 Dr. Jeet Joshee is Associate Vice President for International Education and Global Engagement and Dean of the College of Professional and International Education at California State University, Long Beach (CSULB). As Associate Vice President, Dr. Joshee is the Chief International Officer of the University. In this role, he advises the President and Provost on all matters related to international education and advances the university's global mission by establishing strategic international partnerships and creating engagement opportunities for students, faculty and staff. He oversees the strategic plan for international education and works to enhance the internationalization goals of the campus. He works closely with the administration, faculty, staff and students on all matters related to international programs at CSULB. Similarly, he works with Presidents, Senior Administrators, faculty and foreign government officials in many countries around the world to advance the internationalization strategies of Cal State Long Beach.
As the Dean of the College, he is responsible for CPIE's various programs and departments that includes self-support graduate and undergraduate degrees, professional certificate programs, online programs, the American Language Institute, the Center for International Trade and Transportation, Advanced Media Production Center, International Training Programs, Summer Session, Winter Session and Open University programs. As the Dean of the major outreach division of the university, Dr. Joshee works with business, industry and the Long Beach community on a regular basis. Dr. Joshee also holds the rank of Professor in the CSULB College of Education.
Before moving to Cal State Long Beach, he was Dean of the College of Extended Learning at Cal State San Bernardino. During his tenure there, he significantly expanded international management training programs, ESL programs and established a China and Korea Programs Office. In 2007, Dr. Joshee chaired the Comprehensive Economic Development Strategy (CEDS) committee for the County of San Bernardino's Economic Development Agency and served on the Board of Advisors in the San Bernardino County's International Trade Advisory Council.
Previously, Dr. Joshee was Assistant Dean and Associate Professor in the College of Continuing Studies at University of Connecticut. He oversaw the College's academic affairs, chaired the faculty committee and supervised the operations of Summer Session, Intersessions, International Programs and Special Sessions credit programs.
Dr. Joshee's teaching and research areas include international development education and culture studies. At the University of Connecticut, he developed several intensive, short-term international culture study programs and led student groups as a faculty member to Cuba, Thailand and Nepal. He strongly believes that courses dealing with global education and cultural understanding should be part of the core curriculum in American higher education and that it should be required for every student we graduate.
Dr. Joshee has also held position at the University of Massachusetts Amherst as head of credit program in the Division of Continuing Education. He received his Doctoral and Master degrees in International Education at UMass. Additionally, he has a Masters degree from the School for International Training in Vermont. His previous experience includes work with educators from many foreign countries, with the US Peace Corps and as a consultant to the World Bank and several USAID projects.
Professionally, Dr. Joshee is an active member of several professional associations including the Association of International Education Administrators (AIEA), European Association of International Education (EAIE), Asia-Pacific Association of International Education (APAIE), Association of International Educators- NAFSA, University Professional and Continuing Education Association (UPCEA) and American International Recruitment Council (AIRC). He served on AIEA and AIRC Boards of Directors.
In recent years, Dr. Joshee took the role of President of AIRC in 2018. He was elected President-elect of AIRC in 2016 and served on its board as well as Chairing the 2017 Annual Conference Committee. AIRC is a standards development organization and a leader in international student recruitment consisting of over 400 member institutions from USA and around the world. In the past, he has also Chaired AIRC's Certification Commission.
Previously, he has also served on UPCEA's Board of Directors and has chaired its Opportunities and Equity Committee. He was also the Chair of the Global Associates Knowledge Network, UPCEA's international arm, and a Commissioner of UPCEA's International Commission. He has also held positions in North American Association of Summer Sessions (NAASS) and the Association of University Summer Sessions (AUSS).
Dr. Joshee currently serves on the Executive Advisory Board of the The American University in Egypt which is in process of development. He has also worked with the American University of Phnom Penh in Cambodia. Recently, Dr. Joshee was appointed by the Chief Minister of Gandaki Province in Nepal as a member of the Board of Trustees of the Gandaki University in Pokhara, Nepal.